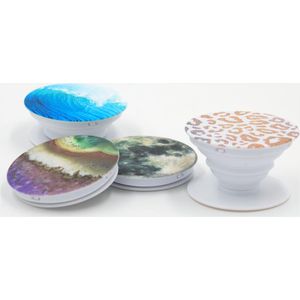 Pop Sockets are a great utility product due to its many uses, which sticks to the back of your mobile device.
Simply pop it out and it can be used as a grip aid allowing you to hold on to you device easier and more comfortably.
Also, doubles as a kick stand for hands free viewing. When not in use you can use it as a earphone cable winder.
Full colour print with free setup.