Product Detail
Bex Bluetooth Speaker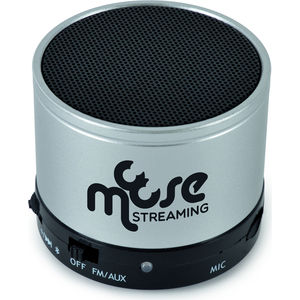 Bluetooth speaker with 2-in1 cable with mini USB. USB and 3.5mm headphone jack, micro SD card slot, built-in microphone for hands-free calls and operates to a distance of approx. 10m unobstructed. The speaker recharges via USB and a user manual is included. Packed in a black box.
TA0170 Bex Bluetooth Speaker
FROM

£8.09
Loading...
Loading...